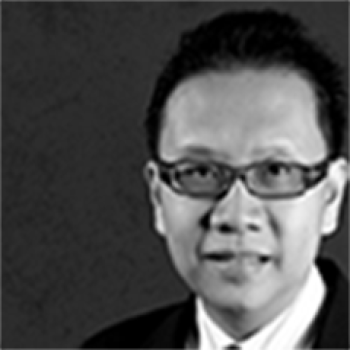 Mr. Kon Su Ye, Gabriel graduated from the University of Singapore with a Bachelor of Arts (Architectural Studies) in 1993. Three years later he was awarded a Bachelor of Architecture (Hons) from the same university and has been fully registered as an architect since 1998 and a Corporate Member, Singapore Institute of Architects since 1994. Since 1996, Gabriel Kon has worked in hundreds of projects not only locally but also across the globe. He has worked with renowned architectural firms such as Eco.id Architects in 1996 as Senior Project Architect, ACLA Pte Ltd as an Associate Director, CPG Consultants Pte Ltd in 2001 as a Senior Design Architect where he eventually rose to the Vice President position. During his tenure in CPG Consultants from 2001 to 2008, he was the team leader in winning numerous design competitions both in Singapore and abroad. He started GK Architects in 2008 and led the firm to work with varied developers in Luxurious Properties internationally namely in Singapore, Vietnam and China. GK architects is currently working with GOi on a few hotel properties in Guilin, Yangshuo and Zhang Jia Jie.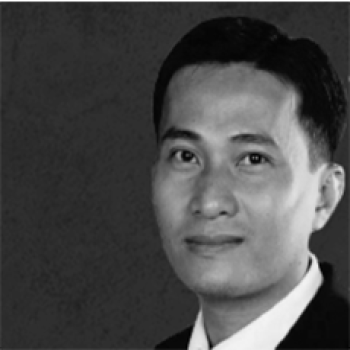 Principal Architect, HCMC
Nguyen Tuan Tu is a graduate of the University of New South Wales in Australia where he attained a Master of Architecture in 2000 and a Master of Construction Management in 2002. He also holds a Bachelor degree of Architecture from the University of Architecture of Ho Chi Minh City acquired in 1998. Since 2004, he has been a Registered Architect/ Planner focusing on dual management of design and project. Tu worked with ACSA Company from 2003 to 2005 and NPH Consultants since 2005 to date. In 2004, he partnered to start the NPC Group providing architectural services for other consultants. In 2007 he founded the NPH Consultants as a Director/ Principal Architect heading a team of consultants for the mega HMTC Office building projects. Throughout his expansive career, Tu has worked on hundreds of projects of varying magnitude and complexity. These range from residential developments such as the Bale' PhanThiet in Mui Ne, Phan Thiet City among many others. Other projects are commercial or mixed-use such as the Golden Square Complex and Ninh Binh 5 star hotel complex in Ninh Binh City among others. There is also landscape design, office and master plan projects to mention a few. Tu has won numerous awards in the industry such as the1st prize Winner, 2011 in Seasons Commercial & Urban area Competition and 1st prize Winner in the Ninh Binh 5 star Hotel complex Competition. This exquisite experience in architecture has made Tu an authority in the industry. His expertise is unrivalled and the input he makes in projects goes a long way in ensuring their success. Gabriel Kon and Tu set up GKA Pte Ltd in Ho Chin Minh City, Vietnam in 2008. This partnership was set up to collaborate on projects in many parts of Vietnam.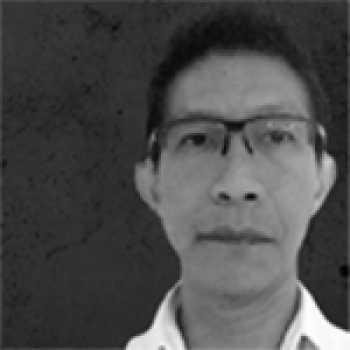 Leow Choon Huat is a senior project manager at GK Architects a position he has held since the year 2010. He has a Diploma in Architecture Technologies from the Singapore Polytechnic and boasts a wide range of experience in the industry since 1995. Before that, he had worked internationally with an American gas outlay company. Between 1995 and 2001, Leow worked in his own company Powerline Services providing different professional services to specialists within the architectural sector. The scope of this company increased in 2001 with a partnership to provide interior design services and 3D rendering among other areas. Over the years, he has worked in multiple projects spawning both residential and commercial developments. Leow has also been involved in industrial projects and public projects in the country. Notable projects which have benefited from his experience include the Plum Blossom Art Gallery, Mita Building, Mambo Africa Pub, Boat Quay, Island wide HP Building Facilities updating, National University of Singapore, North View Primary School and Medical Clinic #40-02 OCBC Building Complex among many others. This exposure in different projects has given Leow invaluable skills in dealing with all stakeholders in the industry. Such stakeholders include clients, governmental bodies, environmental assessors and other industry players. This long experience also comes with flexibility in dealing with different problems and also offering timely creative solutions in design and building consultancy.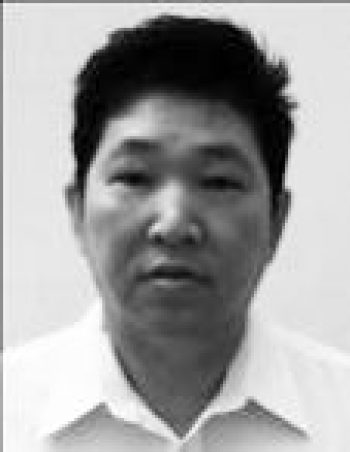 Senior Project Manager & Architectural Detail Manager
M. Wang is a Senior Project Manager & Architectural Detail Manager at GK Architects. He is a Diploma in Civil Engineering Construction holder and started working as a full-time site supervisor with the Public Works Department in 1982. At the time, his main duty was school architectural and structural projects supervision. He rose through the ranks to Senior Technical Officer in charge of the imposing Parliament House at Hill Street in 1987 which was one of the most complex projects at the time in the country. After the successful completion of the project, he went on to oversee the Singapore National Eye Centre project which was completed in 2002. By 2008, he had risen from leading the drafting team in the Public Works Department to a Principal Technical Associate. Over the years, Wang has worked in China and Vietnam exporting his immense knowledge in public projects to South-East Asia. His wide range of projects includes security developments, educational projects, HDB Upgrading Works, both locally and outside the country. Specific projects under these general categories include Chancery at Beijing, Textile Center in Ho Chi Minh City, Residential Building at Chay Yan Street Minh City, Condominium Development at Holland Road, RJC – Integrated Program Works, Design Development forSun Star City Plot C – China among many others. Through his project and building experience, Wang can easily come up with innovative ideas even where no design solution seems possible. His experience in handling public projects is also invaluable in dealing with multiple stakeholders involved in mega projects.